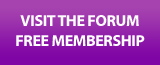 >
Home
> Recommended Reading
---
Recommended Reading
Why do you lose at poker?

Before you answer that question, think about this. There is no magic key that unlocks the door to poker. You might be able to pinpoint a leak or two in your game, but you may be surprised to find that there are many more lurking under the surface.

This book shows you the sixteen most common errors in poker, and how to avoid them. You will learn the keys to finding the leaks in your game and plugging them for good.

Stepping away from the table and watching others play incorrectly is the best path to understanding your own mistakes. You'll learn why these errors are so bad, and why they cost you money over and over. Recognizing these errors in your own game can be painful, but the rewards of revealing them are well worth it.

If you're ready to admit that you'd like to lose less and win more, then you need this book!

"Of all the guys in poker you've never heard of, Russ and Scott are two of the smartest. They are long-time winning poker players, and have done a great job of putting that knowledge into this book to help you become a better player. I believe this book will help make anybody who is willing to work at his game into a winning player."

--Greg Raymer, Champion, 2004 World Series of Poker

---

Richard Sparks should really consider dropping such award winning work as writing operas and screenplays. The English writer, who wrote 'Diary Of A Mad Poker Player' back in 2005, has returned with another poker related tome with his new book "Getting Lucky: The Education of a Mad Poker Player" which actually improves on the original and is a stirring addition to the poker literature world

'A Cracking read - Maverick'

---

Des Wilson's entertaining book on Britains's very own Dave 'Devilfish' Ulliot.

---

Legendary tournament player Scott Fischman reveals the secrets of internet poker success. This is an invaluable guide to online poker from one of the world's most successful players. Online poker is one of the hottest games around and Scott Fischman is its unofficial ambassador. Having taught himself to play the game on the internet, he has subsequently made the transition to live tournament play with unprecedented success, winning the World Series of Poker - an invitation-only event and the most coveted prize in the poker world - not once, but twice. Fischman bankrolls his tournament play with money won from online poker, from which he nets enough not only to pay for his pots in real world card play, but also to support himself without the need for a job. Over two million players go online every day to test their skills and their wallets at virtual tables with real money. Now they can hone their money-making techniques with advice from the master, on everything from internet poker room selection and most profitable game types to priceless strategies for playing well and maximising winnings. With clear instructions and step-by-step guides to instant improvement, Fischman's advice can be put into practice immediately by players of any level.




---

Annie Duke is considered to be amongst the best, if not the best, women poker players in the world.


Sister to the legendary Howard Lederer, Annie is the top-ranked female poker player currently.




---

Dan Harrington's brilliant first book on the techniques and tactical approach to No Limit Hold'em.

Concentrates on a tight aggressive approach which beginners and relative new comers to the game will benefit from.




---

Dan Harrington's follow up to his first book deals with all the skills necessary to adapt your game when your stack gets small compared to the big blind. Probably has the best section on heads up of any poker book

The key to both of these books which no other poker book covers is the art of betting - how much to bet and when. Its what separates the average poker player from the pros and up to now kept as a closely guarded secret.

---

Dan Harrington's third book is a practical work book to complement the first two volumes.

---

Lee Jones' excellent book for those just starting out on their poker journey.

---

Doyle Brunson's seminal work. Acknowledged as the poker bible for 25 years, Doyle Brunson's Super System-A Course In Power Poker, brings the proven strategy and wisdom of twice-world champion and Hall of Famer (Brunson) together with the five leading experts in their various specialties including David "Chip" Reese, Mike Caro, David Sklansky, Joey Hawthorne, and former world champion Bobby Baldwin.

---

The original Super System, written and edited by Doyle Brunson, the acknowledged "Babe Ruth of Poker," is hailed by players as the single most influential book ever written about the game of poker. Now, Super System II pushes the envelope further, expanding on the original with new games, new strategies, and new experts. This is a brand new book - not an update. Super System II covers the essential strategies and advanced play on the most popular games played today - No limit Hold'em, Limit Hold'em, 7 Card Stud, 7 Card Stud 8 or Better, 7 Card Stud High-Low Split, No Limit Omaha, Omaha 8 or Better, Limit Lowball Draw, High Draw Poker, Chinese Poker, Triple Draw Lowball - as well as important sections on professional poker play and poker psychology. Doyle Brunson has gathered the greatest players, theorists, and world champion players for the second installment of the all time poker classic, Super System.