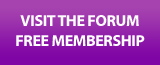 >
Home
> Terms and Conditions
---
Terms and Conditions
Thank you for accessing this Website http://www.ladiesinpoker.com. Please read these conditions of use before using this site which is operated by Ladies in Poker. We operate this site for the purpose of advertising our services and products to customers and potential customers. By using this site, you signify your acceptance of these conditions in return for which we will provide you with access. From time to time we may modify the conditions so please continue to review the conditions of use whenever accessing or using this site. If at any time you do not wish to accept these conditions then you may not use this site.
1. This site is not directed at persons in a jurisdiction where for any reason the site's publication or availability is prohibited and any person for whom such a prohibition applies must not access the site. We do not represent that this site or its Content is appropriate for use or permitted by local laws in every jurisdiction. Those who access the site do so on their own initiative and are responsible for compliance with applicable local laws or regulations. Legal advice should be sought in cases of doubt.
2. This site and all materials, text, code, content, software, videos, music, sound, graphics, photographs, illustrations, artwork, photographs, formats, files, graphics, devices and links contained in it or linked to it (together "Content") are protected by copyright, trade marks and other rights of intellectual property owned by us or licensed to us. Anyone accessing this site is entitled to view any part of it and may print off one copy of a web page for the purpose of considering whether or not you will purchase the products or services set out on that web page. However, the Content must not be used nor reproduced (in whole or part) for any other purpose including on or in connection with another website or publication or for direct commercial gain. Any links to this site must be notified to and approved by us before they are created or steps are taken to create the same.
3. Whilst we take steps to ensure the accuracy of the information accessed via this site, we cannot guarantee or give any warranty as to its accuracy, timeliness or completeness of any information or material appearing on it.
4. You acknowledge that your use of this site and its Content is at your own risk. If you are dissatisfied with this site, its Content or these conditions then your only remedy is to discontinue use of the site. Save for liability which we cannot by law restrict or exclude, we shall have no liability to you or any third party for any direct, special, indirect, consequential or incidental damages, exemplary or lost profits, or any other damages of any kind whether based on warranty, contract, tort (including negligence) or otherwise. The applicable law may not allow the limitation or exclusion of liability of certain damages, so this limitation or exclusion may not apply to you in its entirety.
5. These conditions are governed by English law.